Hustle – the athleisure brand for the youth of today was launched on Flipkart and Myntra.
Now, wanted to market their products on their own platform on a much bigger scale
CATEGORY
Fashion/Athleisure
SERVICES OFFERED
Brand strategy
Creative
Web development
Photography
Social media
Data analytics
Focus
Increase sales
Increase engagement on social media
Analysis
Hustle a fashion brand specifically selling athleisure wear having had fantastic sales figures via Flipkart and Myntra wanted to launch the brand as a standalone brand.
The challenge was the rapid rise of brands like Hritik's HRX, Dhoni's Seven, Yuvraj's YWC
where the awareness was built on only celebrity value.
What Hustle needed:
A complete brand refresh

A brand ambassador

Campaign idea for launch

Create an emotional differentiator

Build awareness

Engaging social media content

Add price advantage to push sales

A fully functional ecommerce website
The idea was to position Hustle as a platform to tell the stories of the youth of today and to create a strong emotional differentiator which cannot be replicated easily.
The brand was positioned as a platform to tell the stories of the youth of today.
In order to narrate these tales of Hustle, Ranvijay Singh and his Squadrans were the brand ambassadors where each team member was a self made Hustler in real life.
Content strategy
Narrate engaging, real life and connecting stories which leads to sales and shares on social media.
Influencers 
We got Ranvijay Singh and his team of squardranns on board to promote merchandise across country to generate favorable word of mouth and create buzz around the brand.
Ecommerce portal
A robust and pixel perfect ecommerce portal with easy 3 click check out feature and capable of giving us meaningful data
The story
Narrating stories of self made hustlers that connects with the youth of today.
Motivating to be successful, not give up and bytes of successful hustlers   
There was no place for athleisure in the Indian wardrobe till a few years back. With the spending power going up, some new trends began to emerge – Friday dressing being one.
This category is growing at 10% to 12% year-on-year.
The segment is targeting those in the age group of 20- 40 years.
We managed to get the shipping info of purchases made of Hustle merchandise and this is what we could zero down on our target audience which led to tailor-made communication for that segment:
Majority of the purchases made were by men aged between 19-32 years

Most belonged to tier 2 cities

To our customers, style and print mattered more than comfort or functionality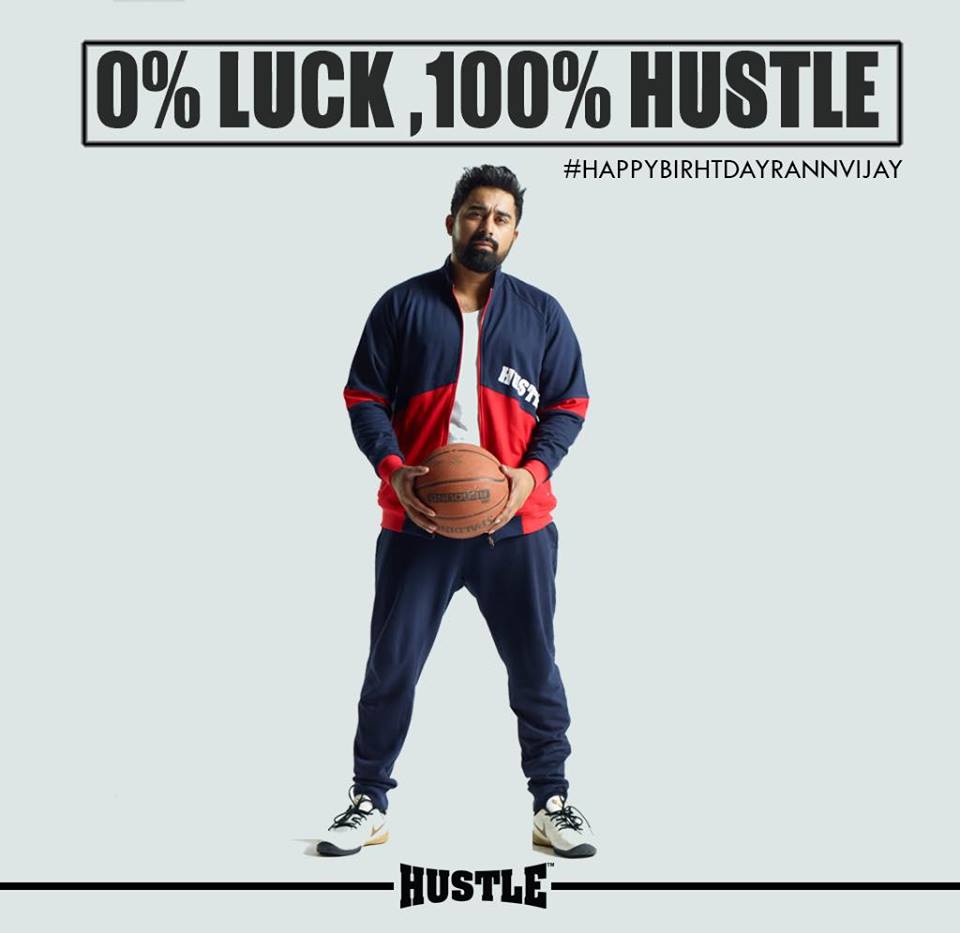 One of the primary reasons for success is that we were able to procure shipping data from flipkart this helped us understand who is our customer.
Starting from there, we started running ads on social media creating different personas running and learnt what set of our audiences interact with what communication.
We also used data from facebook Pixel and Google remarketing.
This helped us understand who visits our website and what products they view, helping us creating different personas for different category of products based on buying behaviour, spending patterns and other attributes.
Further learning from data, we were able to precisely target ads to our existing and potential customers, avoiding wastage.
This technique helped us increase our sales by 44% in the first quarter.
Let's start something new Together.
Address
#70, The Prism, 4th floor (Above Marqland Jaguar & Land Rover showroom) Cunningham road,
Bengaluru 560068